chri43 さんはデザインコンペを開催して新しい ウェブ を入手しました。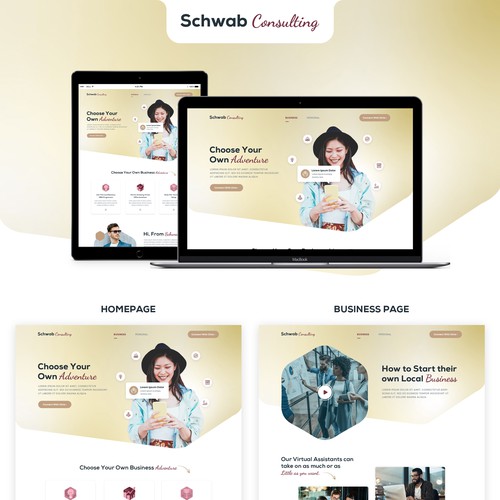 by Webwooter™
"Choose Your Own Adventure" style website with a focus on clean, simple design.
chri43さんの ウェブ コンペをチェックしましょう
I teach people how to start their own local business (e.g. a cleaning company), how to hire and train their own virtual assistants, how to add systems into their business, and finally how to travel remotely with their business. This is all covered at localbusinessmba.com and inovalocal.com (my two businesses)
https://localbusinessmba.com/
Primarily, I am looking for a clean, uncluttered and "zen minimalist" style throughout the website. I have several businesses and personal areas I would like to showcase, so need to find a way to achieve a balance between a lot of sections and clean, simple design. Also, I would like the color scheme to be lighter browns, similar to everesse.co or inovalocal.com My other main style concern is making sure the layout is organized and able to help people navigate between the "business" or "personal" sections. I think a simple "choose your own adventure" style may work well, since that way only the necessary info will be displayed at each step for the visitor.
Homepage: I would like a well-organized homepage in a "Choose your own adventure" style where people can choose to either explore my business services or my personal stuff. A section overview of what each service I provide is, e.g. like on https://aliabdaal.com/ A section highlighting who I am and redirecting them to an About Me page. A simple newsletter email capture form at the bottom Business Page: Overview of my business journey with a showcase section for each of my businesses - thinkmaids.com, inovalocal.com, and localbusinessmba.com Simple podcast & blog section (similar to https://michaelhyatt.com/leadtowin/ or https://www.localbusinessmba.com/podcast) "Ultimate Guide to X" section - e.g. The Ultimate Guide to Hiring Your Own Virtual Assistant. "Join the Community" section which links people to our facebook community. I do not like the design, but the actual layout of https://localbusinessmba.com/ is a good example of what I am looking for with the above. Personal Page: Origin Story section (about me) Personal Musings (writing section) Media/Testimonials Page (incl. interviews, podcasts etc) Connect With Me Page
I do not want very right colors such as bright reds, oranges or yellows used. Instead, I want calmer colors such as light browns or blues. Also, I would prefer a gentle background color such as baby blue or a light brown. The way ft.com or wunderbucket.io does, just different colors. I do not want too much whitespace as it can often make the website feel empty when going for a zen-type look.
Yes - I know I have put a lot of different "sections" for each of the 3 main pages. If you are chosen as the winner designer I would like to work with you on the additional pages needed - a blog, podcast, testimonial page etc.
すべてのデザインカテゴリーで予算に沿って 柔軟に価格を設定 できます。 ウェブ は ¥64,499 〜
すぐに使用可能なデジタル用、印刷用ファイルと著作権。
全てはデザインブリーフから
簡単でインタラクティブなガイドに従って、希望のスタイルを伝えましょう。デザイナーはウェブに必要なものは何かを正確に把握することができます。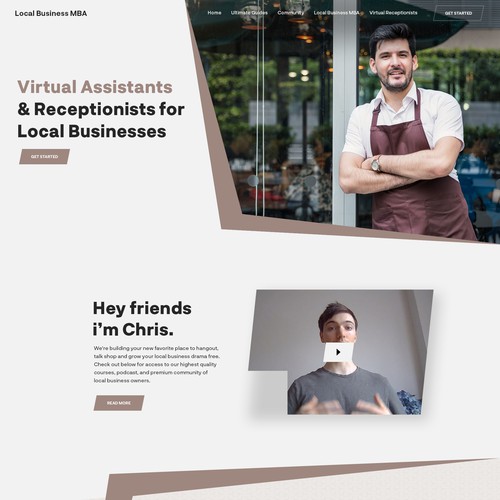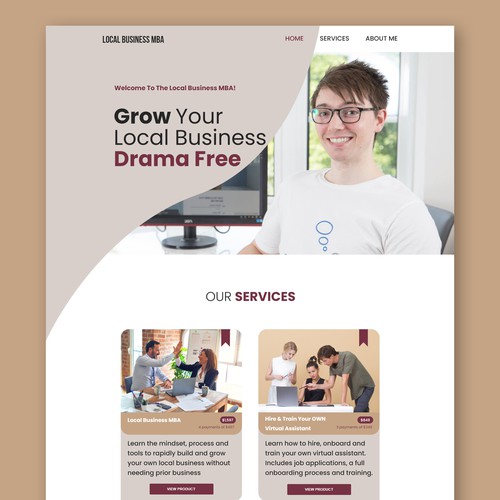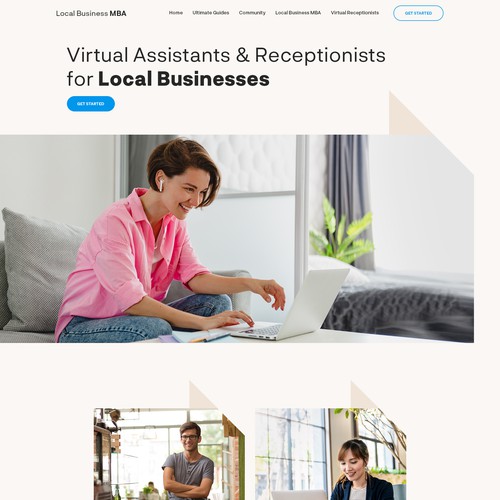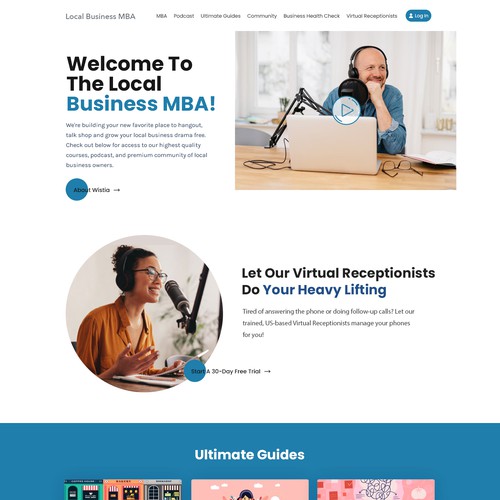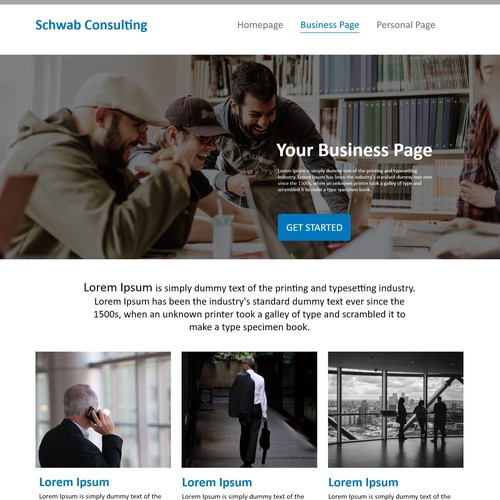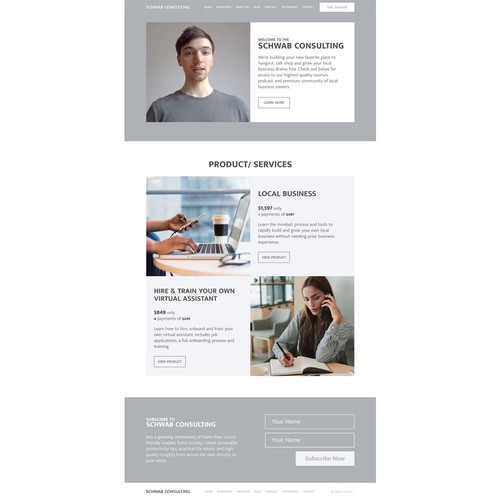 世界中の経験豊富なデザイナーから多くのコンセプトを入手できます。
才能あるプロの ウェブ デザイナーと協力して、アイデアを実現させましょう。
お気に入りの ウェブ を1つ選択しましょう(2つもしくは3つも可能)。デザインは全てあなたのものになります。
chri43 さんはデザイナーと協力してアイデアを磨き上げました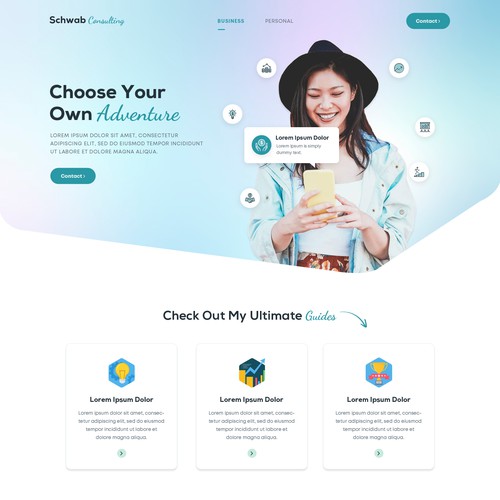 デザインを評価
デザインのエントリーがあったら、評価を行いましょう。デザイナーはクライアントがロゴデザインに何を求めているか知ることができます。
感想を伝える
99designsの優れたコラボレーションツールを利用して、ピンポイントに希望を伝えることができます
クライアント評価
Excellent! We have commissioned the graphic designers with a 1: 1 project as a test and are very enthusiastic. They work extremely quickly and effectively. The designs were of high quality with lots of ideas of their own and very creative. Working patiently on the project until it really fits 100%. Highly recommended!!! Thank you Webwooter!!! :)
King of Queens
デザイン入手までの過程で、多くの才能あるデザイナーと出会うことができます
コンペで楽しくデザインを入手しましょう
最近終了したコンペ:
他のビジネス・コンサルティングデザインのインスピレーションをチェック