elad2 さんはデザインコンペを開催して新しい ウェブ を入手しました。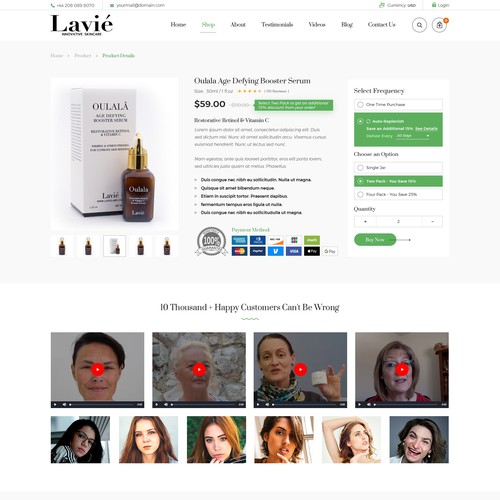 by Barun Kayal
Premium Cosmetics Brand Needs a Fresh, Premium Web-Design
elad2さんの ウェブ コンペをチェックしましょう
NOTE: Copy for the following pages will be added later, please just use placeholders for copy. If you need anything specific, ask and we'll provide it quickly. We're a premium cosmetics brand looking to re-design our site. We're looking for something between Channel for premium and luxury feeling, and www.cremedelamer.com. We manufacture our products on our own using our uniquely developed formula. We focus on using the highest quality ingredients to provide LUXURY PREMIUM medical cosmetics that really works, with the style of Channel and the Science of La Mer but with the price tag of average cosmetics. As for the site - we'd like to see all of that brought into the design of the site. Our target Audience is women 30-60 who are looking for high-end high-quality cosmetics, without the high-end price tag
www.lavielabs.com (but we don't like it AT ALL)
IMPORTANT - most of our traffic comes from mobile so design must always be "mobile first" kinda' thinking. We're looking for CLEAN branding with Style. Main colors are black and white like our packages, etc. But we are looking for a single color to "break" the black & white and popup... possibly shades of nature colors such as blue or green. Unlike other "clean" cosmetic brand designs - while most of their products are pretty simple, our is medical and needs to be explained. so we do need enough room to write some text. Please have left and right padding and not a design that stretches 100% of the screen width (except for the hero image maybe).
Hope page has to have the following sections (NOT NECESSARILY IN THIS ORDER) - ~ Header with search, menu, logo, login, etc...... ~ Hero Image - our models is "Feel Beautiful, Healthy & Natural" for women & men 30-60 (mainly women but if it makes sense, it's for men too). ~ Some social proof - we have both image reviews, video reviews & testimonials, textual reviews and before and after reviews. those can be multiple sections or one - depending on our creative mind. ~ The brands' story. ~ All of our products are Natural Based, Cruelty FREE, 100% Tested, Eco Friendly, Dermatologies Recommended, Healthy, Safe Ingredients, 100% Satisfaction Guarantee and Fits all Skin Types. ~ Collection of products (only Show 3-4 there with a CTA inviting them to check other products, we currently have only 2 products so use them and a placeholder for the 3rd or 4th) ~ Again social proof. ~ Big Call to Action. ~ Blog Section ~ Instagram Section. ~ Join the Newsletter. ~ Footer section with Social Media References too. Product Page - as described below. We really like this product page -> https://www.aloeinfusion.com/products/aloe-infusion-face-and-body-cream We like the top section where customers see a clear image of the product. Short type of description and the right checkout is very similar to what we offer (Quantity Breaks with Discounts for the to choose from OR Auto-Repelish). We like how the customers video reviews are aligned. And how the long-form sales page is designed as well demonstrating all the different features and specifications of the product. the product "story". Here's a lighter version of the idea (which we also like but not as much as to the top example): https://www.boombycindyjoseph.com/products/boomstick-trio Landing Page should have the following sections: Our sales "flow" is an introductory sample. Which we introduce to the market and let people test. We then get people back on the site to buy more if they want to. Our current sample page -> https://lavielabs.net/hydrolift/lp1-special-sample/ We do not like the design :) The design should be similar to what we have but get it look & feel more stylish and premium. similar to the main site. Design should have the same "flow" as the current one. But also add at the bottom a "Full Ingredients List" a Big Guarantee Section and a lot more social proof (that should look completely differnet than what we currently have.... similar to AloeInfusion pages - videos / text / images). If you have ANY more questions - we're here for you to answer.
Black White Possibly 3rd color shades of Blue or Green - to add a natural sense to it. We ARE open for the 3rd color recommendations.
If you're not sure about anything, please feel free to ask. If you need more products please let me know. We ARE looking for a "home designer" position (either freelance, part or full time) - so we might approach you after the project is completed.
すべてのデザインカテゴリーで予算に沿って 柔軟に価格を設定 できます。 ウェブ は ¥64,499 〜
すぐに使用可能なデジタル用、印刷用ファイルと著作権。
全てはデザインブリーフから
簡単でインタラクティブなガイドに従って、希望のスタイルを伝えましょう。デザイナーはウェブに必要なものは何かを正確に把握することができます。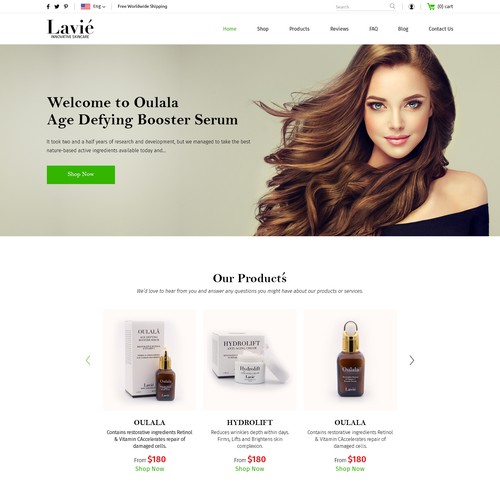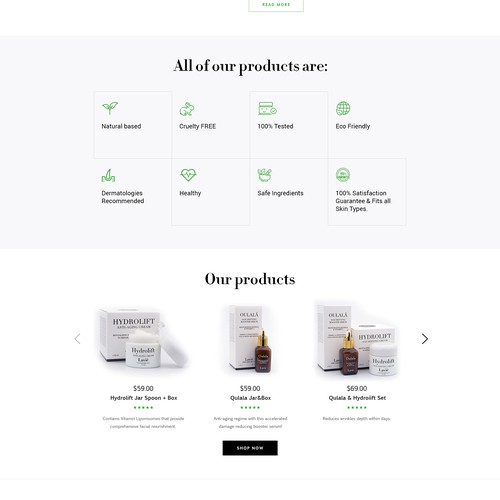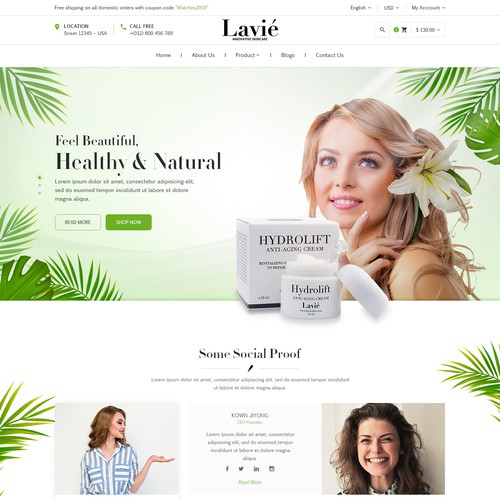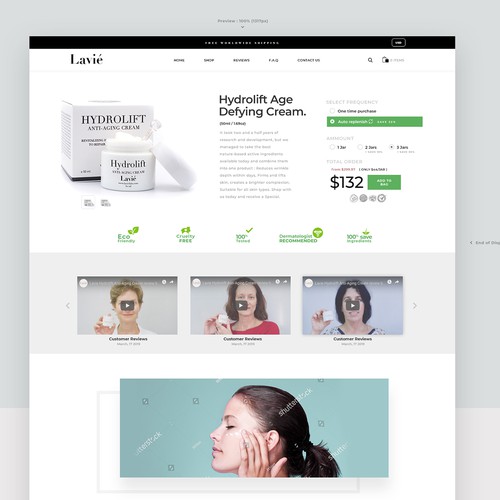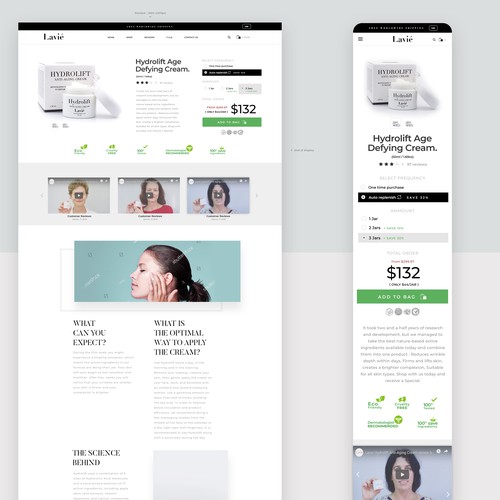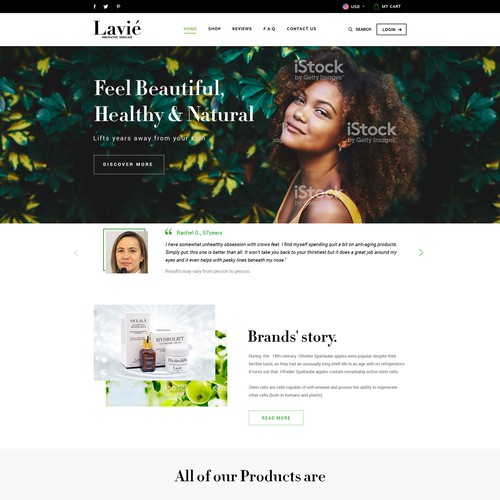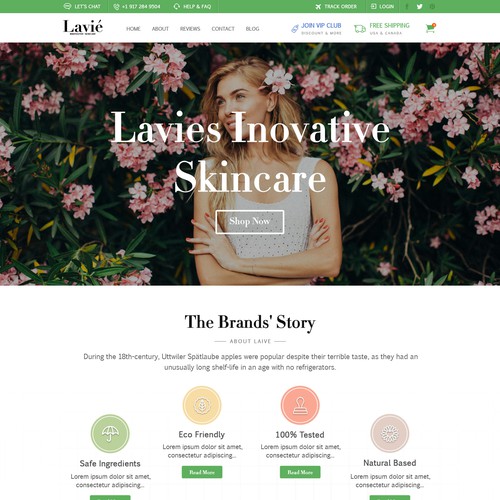 世界中の経験豊富なデザイナーから多くのコンセプトを入手できます。
才能あるプロの ウェブ デザイナーと協力して、アイデアを実現させましょう。
お気に入りの ウェブ を1つ選択しましょう(2つもしくは3つも可能)。デザインは全てあなたのものになります。
elad2 さんはデザイナーと協力してアイデアを磨き上げました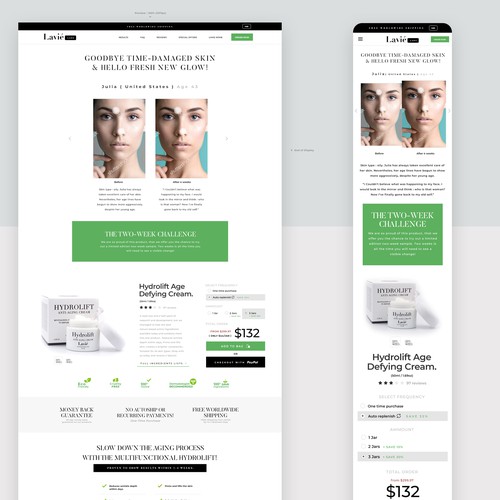 デザインを評価
デザインのエントリーがあったら、評価を行いましょう。デザイナーはクライアントがロゴデザインに何を求めているか知ることができます。
感想を伝える
99designsの優れたコラボレーションツールを利用して、ピンポイントに希望を伝えることができます
クライアント評価
Extremely pleased with the high quality of work done by Barun
sgwilks
デザイン入手までの過程で、多くの才能あるデザイナーと出会うことができます
コンペで楽しくデザインを入手しましょう
最近終了したコンペ:
他の美容・理容・コスメデザインのインスピレーションをチェック