BookingStudio.Nis さんはデザインコンペを開催して新しい WordPressテーマ を入手しました。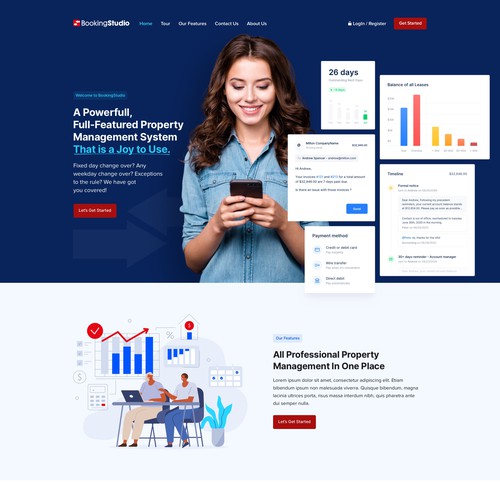 by keilaMaria
New international website for BookingStudio (a Danish SaaS company)
BookingStudio.Nisさんの WordPressテーマ コンペをチェックしましょう
BookingStudio is a Danish SaaS company that makes services that help professional property managers in the short term accommodation (STA) sector. These services cover all of the software needed to run a short term accommodation business including functionality for managing bookings, setting prices, keeping track of availability and a host of other activities related to short term rentals. Our clients vary in size from small property managers with around 20 properties to large managers with several hundred properties under management. These property managers welcome thousands of guests every year. We are primarily focused on reaching clients based in the UK and clients in nearby English speaking countries. Currently our software is available in English and our support team is able to support English speaking clients.
The main skills we are looking for are design and communication skills. We would like to use illustrations to visually help explain concepts and product details. The product is broad in its capabilities and together we will break it down into individual parts that can be explained well. We have a logo design with colors red and white that we would like to keep as they are our main visual identity across various platforms.
Homepage: Should start with one (or more) statements that connect with the audience along with an illustration (maybe a bit of animation). The followed by some (maybe 4) handpicked features from the features section. And then some client statements. Features overview page: Sections of highlevel features that describe and illustration important aspects of our product. Maybe some client statements that relates directly to certain features. Buttons or links or boxes that let the user navigate to each feature page. Feature page: A list of content rows with a short text that explains a part of the feature along with an illustration. Prices page: Focus on easy and transparent pricing. Some plan boxes that shows pricing for starter plans. Plan based on number of properties starting with up to 50 properties, then up to 75 properties, then 100 properties and then 150 properties and then increments of 50 hereafter. Blog: A pretty standard blog with posts, tags and categories. About us page: First some big group photo with some text about us like a brief company history. Then some metrics about the company and our clients. Then something about the board of directors and leadership. Then some profiles of our employees.
We have attached a design brief pdf with more information. We prefer someone who will be able to work with us over time (not a one time job). Being able to help us break down our product so that it is easy to understand for potential clients is important.
すべてのデザインカテゴリーで予算に沿って 柔軟に価格を設定 できます。 WordPressテーマ は ¥64,499 〜
すぐに使用可能なデジタル用、印刷用ファイルと著作権。
全てはデザインブリーフから
簡単でインタラクティブなガイドに従って、希望のスタイルを伝えましょう。デザイナーはWordPressテーマに必要なものは何かを正確に把握することができます。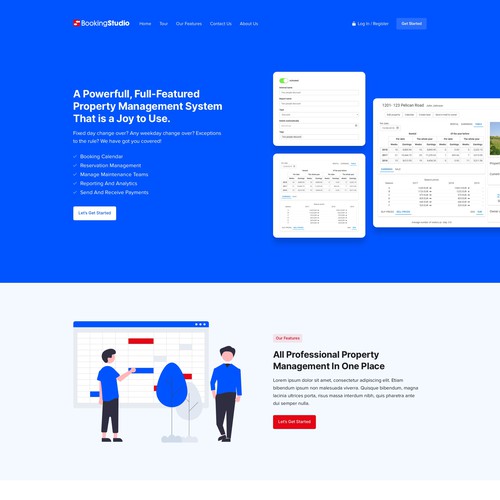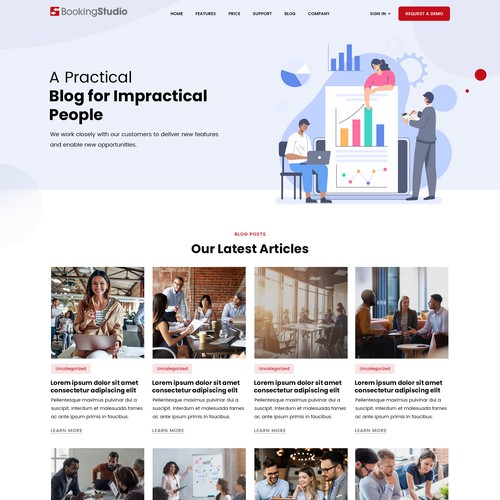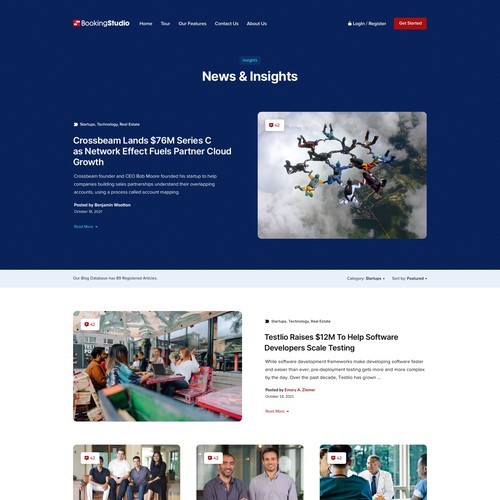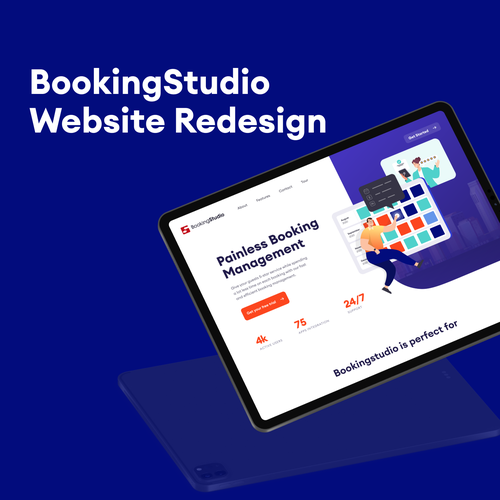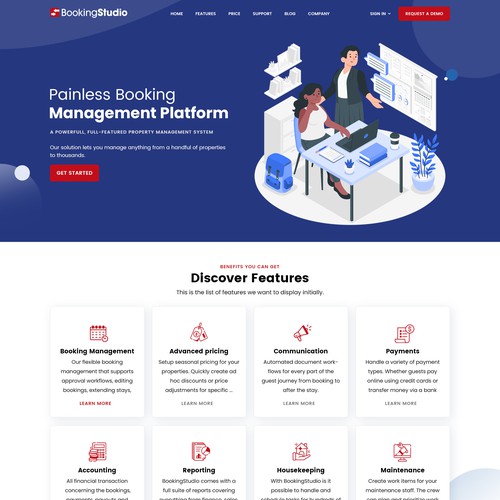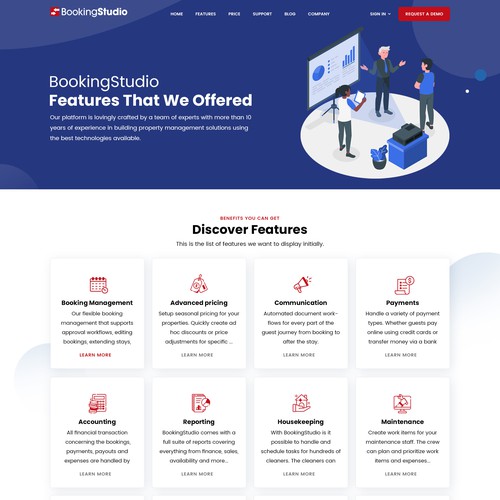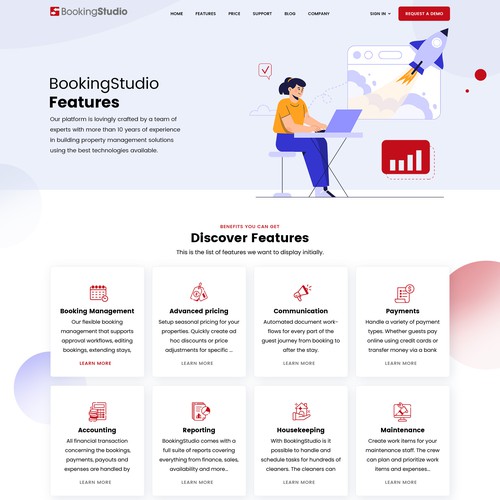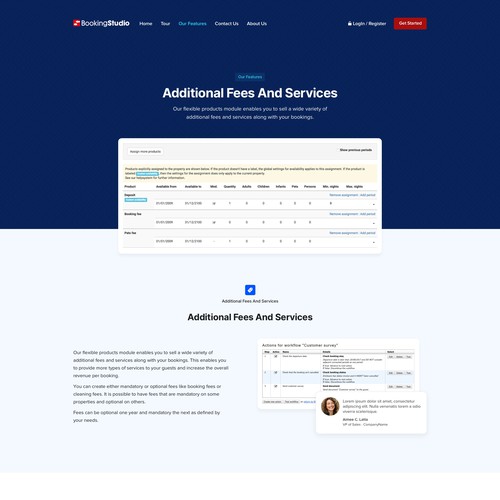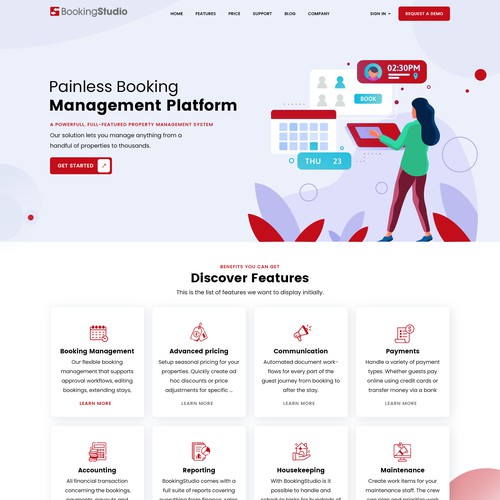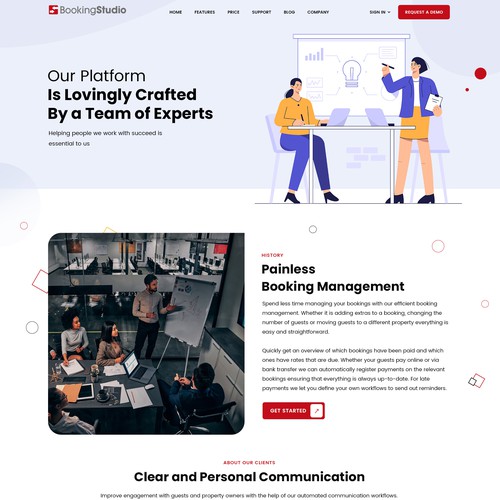 世界中の経験豊富なデザイナーから多くのコンセプトを入手できます。
才能あるプロの WordPressテーマ デザイナーと協力して、アイデアを実現させましょう。
お気に入りの WordPressテーマ を1つ選択しましょう(2つもしくは3つも可能)。デザインは全てあなたのものになります。
BookingStudio.Nis さんはデザイナーと協力してアイデアを磨き上げました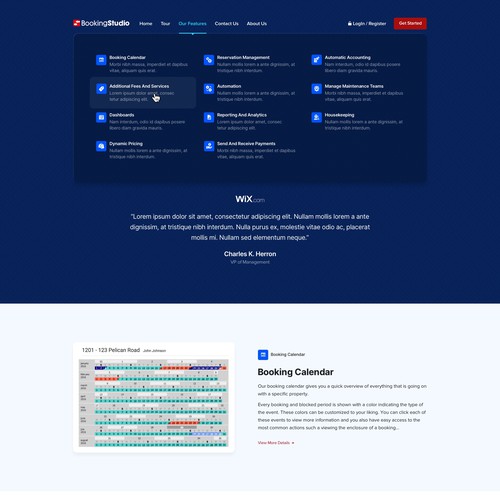 デザインを評価
デザインのエントリーがあったら、評価を行いましょう。デザイナーはクライアントがロゴデザインに何を求めているか知ることができます。
感想を伝える
99designsの優れたコラボレーションツールを利用して、ピンポイントに希望を伝えることができます
クライアント評価
always a pleasure working with Keila. she continues to impress me with this seamless and flawless work while designing a website from scratch.
匿名
デザイン入手までの過程で、多くの才能あるデザイナーと出会うことができます
コンペで楽しくデザインを入手しましょう
最近終了したコンペ:
他のテクノロジーデザインのインスピレーションをチェック